A Brief History
Asian Law Students Association (ALSA) was formed in 1989 by a group of Indonesian law students that had an idea to form an organization where they could promote better understanding and appreciation to different legal systems on other countries, as well as helping students extend their social networks to law students from other countries. This organization was formed for another objective, which is to facilitate the exchange of information and latest legal issues.

The members of ALSA when it was established comes from nations that were already members of a regional association called ASEAN (Association of the South East Asian Nation) that consist of law students from Indonesia, Singapore, Malaysia, Thailand and Philippines. Since the rapid growth in information technology and also globalization, ALSA accepted it as a motivation to expand the network and friendship between law students in ASEAN countries.

ALSA Always Be One.


Powered by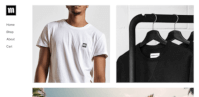 Create your own unique website with customizable templates.