Annual Forum Manila 2013
The four hour flight to Manila was tiring and I couldn't wait to stretch out my legs and breathe in Philippine's air.

When I step on Philippine's soil, the excitement starts to build. After all, it was my first time joining ALSA International Event and it was also my first time in the Philippines.

We were accommodated in Crimson Hotel, and after settle down for a while, it was time to attend the Welcoming Party which was held in Crimson Hotel's grand ballroom itself. The theme was black and white. During the party everyone was really friendly and already exchanged name cards. From Malaysian delegates to Korean delegates to Indonesian delegates and etc.

The next day (28th August 2013), after filling our bellies with breakfast, we travelled to De La Salle University where we met Philippine's Chief Justice, María Lourdes and she gave such an inspiring speech and then the journey continues with a legal visit to the building of Senate of Philippines.

The whole theme of ALSA Forum Philippines was 'Defending Human Rights through Social Media Law'. On 29th August 2013, the forum begins. There were 5 speakers, one speaker for each topic. The topics were, 1) censorship and freedom of speech and information; 2) cyber-libel and cyber bullying; 3) identity theft and the issue of privacy; 4) perpetuation of sexual offence through the Internet; and 5) piracy and hacking.

So after the talks were over, they brought us to 'Mall of Asia' and oh my, the mall is like super-duper big. We didn't even get to tour the whole mall because it was really huge. However, a girl being a girl, when it comes to shopping, there's always going to be a reason to shop and of course I went to the store which is not available in Malaysia and had my happy moment.

The next day was the day where we became the policy makers in Ateneo School of Law. My table discussion was about perpetuation of sexual offence. It was a great process to go through. It opened my eyes and gave me exposure to not just the position of law in Malaysia only, but also other countries. Being a nerd that I am, I enjoyed it. And we created an Act called Cyber Sexual Offence Act of 2013. After the table discussion, the final debate was held. I was very proud of Malaysia for winning it. Congratulations to Suren, Mardi and Sharil.

---
"Merdeka merdeka merdeka!" It was 31st of August, Happy Independence Day Malaysia. We the Malaysian delegates were very proud and took a picture with big smiles with Malaysian flag and what else to do? Instagram it straight away! Lol. Besides that, that day we travelled to San Beda Alabang College for General Assembly. It was a great day for Malaysia, being it was an Independence Day and also the fact that our very own Malaysian delegates, Suren and Sharil were elected to be in the International Board.

That night, was the Cultural Night. We performed a Sumazau dance which I sang. It was my first time singing on the stage; it was indeed nerve-wrecking moment yet very exciting. Afterwards, Krishanti performed a Bollywood dance and then the boys joined in with their so called "Shah Rukh Khan" dance move. Then, all of Malaysian delegates ended the performance with a "Tanggal 31" song.

On 1st September 2013, we went to Villa Escudero for a cultural visit. The place is beautiful and we ate in the waterfall. We went for water rafting on bamboo rafts. We watched Philippines' cultural dance and even though it was super-hot, it was bearable because we all had fun together.

After the visit, we headed back to the Hotel and to get ready for the Farewell Night, the theme was Superhero, Fairy tales and Rock star. It was held at 7th High Club. It was a great night filled with good music, dance moves, and exchange of souvenirs. I had a blast.

The whole trip was memorable. The bond, the friendship. The laughter, the good times we had in the bus playing games, it was all priceless. All the silly things we did and the stupid jokes will never fade away from my heart. It is something that I will always treasure. I'm grateful to have met everyone there and I hope in the future we will meet again.

ALSA Always Be One!

Nur Amalina bt Zainal (Lina)
ALSA UiTM

---
Powered by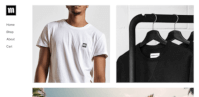 Create your own unique website with customizable templates.