Aim:
1. Strengthen inter-varsity relationships between law schools in West and East Malaysia.
2. Provide, encourage and support activities promoting employability skills and connecting students to professional bodies.

Vision:
To have ALSA Malaysia as the primary form of networking amongst law students and be able to deliver enriching learning experiences beyond classroom settings.
---
Manifesto: FOR LAW STUDENTS, BY LAW STUDENTS
Networking
1. Between local chapters
a. Increase national forum and conference to at least twice a year. Open to non-law students and possibly outsiders (ALSA members only)

2. Between professional bodies and general public
a. ALSA as the go-to centre for all internships opportunities - Law firms and non-legal firms Thomson Reuters

Employability
1. "ALSA certified" program
a. Similar to the scouts system of badges, members accumulated certain certifications which would fall under certain bands of quality benchmarks. This would be endorsed by ALSA for its members to help complement their CV in a non-academic manner.

b. Voluntary and optional for members

2. Create an annual Booklet/Magazine for all Malaysian law students
a. Content
i. Preparing for interviews – deciding firms, researching
ii. How interview in firms go – less legal questions
iii. What firms look for – beyond grades and certs (extra-curricular activities of substance), retaining after chambering
iv. Legal profession routes – national (Peninsula and East) or possibly international
v. Misc - Availability of Scholarships, internship opportunities,

Misc
1. Administrative reorganisation
a. Continue with current National Board plans – procedural guide books and tax-exemption rights
b. Creation of separate membership for non-law students
i. Higher fee rates
ii. No voting rights

2. Non-legal partnerships – tailors, publishers and etc

Contacts
+6012-8491822
ezravbk@gmail.com


Powered by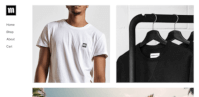 Create your own unique website with customizable templates.