Malaysia Takes Center Stage!
Surendra Ananth (Photo Left), currently in his final year of studies has been chosen to be the next President of ALSA International. The National University of Malaysia law student has always been a high achiever. Having joined countless mooting competitions and programs be it ALSA related or faculty related, he has always held major roles in the events. Being a crowd pleaser that he is, Surendra often finds himself being chosen to hold big and vital positions during events. This is evident when he was finally made the Vice President of ALSA UKM during the term 2011/2012. His hard work and diligence finally paid off when the talented young man rose to the pinnacle of the ALSA Malaysia ranks and was made the President of ALSA Malaysia in the term 2012/2013. He was not only active in ALSA and his mooting competitions but he was one of the most brilliant students in the National University of Malaysia. So as the Annual Forum Manila 2013 comes to a close, Surendra Ananth is now finally at the highest point of his ALSA career. As a personal friend, I believe Surendra is truly the man for the job. With his eye for success and perfection, ALSA International will be in good hands.
---
Ahmad Sharil (Standing) is fairly new to the ALSA scene but no one can take his commitment away from him. He has proven his potential to be a vital member to ALSA Malaysia when he represented Malaysia in the mooting competition during AIC Korea 2013. With his high level of commitment and dedication, he is finally rewarded with the position of Vice President of the Marketing & Public Relations in ALSA International. The International Islamic University Malaya student has always been a crowd favorite and this is proven during his trips to Korea and most recently, Manila. He had no problems mixing with law students from other countries and with his colorful personality he will definitely do a good job representing Malaysia in the world's stage. Besides having that spark in his personality, he is also academically brilliant after having made it into the Deans List in International Islamic University of Malaya! Having personally known Sharil for more than half a year now, he is not only dedicated to his goals but I believe his biggest strength lies in his brilliant personality.

Stay tuned for AF Manila 2013's report.

ALSA Always Be One!

Yen Chuah
ALSA Malaysia
Finance & Marketing Officer
---
Powered by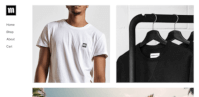 Create your own unique website with customizable templates.