My Aim:
To create a stronger bond & teamwork spirit with ALSA members of every university . In order to achieve that I would have a meet up sessions with PR representatives from other universities to raise or discuss any issues regarding ALSA. Besides that, I believe it would be essential to have an active social media account between PR officers in order to have a better communication in promoting/organising any events.


My Vision:
To uphold & bring ALSA Malaysia to a greater heights. As an organization with ambitious Law students, we have a lot to offer with our great skills & abilities. Thus, as PR representative, my team and I will help to establish ALSA Malaysia to other countries by liaising with their representatives & help to set a platform for ALSA Malaysia to showcase what we have to offer.

---
Powered by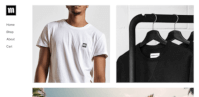 Create your own unique website with customizable templates.