"A talk that not only gave tips of the trade for future lawyers but also serves as a mode of encouragement for the future lawyers"
Sharing Experience with ATC
ALSA ATC recently organised a "Sharing Experience" Talk by lawyers on 22nd February 2013 in our very own ATC 1st Floor AB. The doors opened at 9am for students to come experience for themselves by listening to what it would be like to be a practising lawyer in this time and age, and how they got here so far.

Lawyers were invited by ALSA ATC to participate in the talk as speakers to share their vast experience and knowledge on their life as a practising lawyer. The experienced guests included our very own ATC lecturer and also owner of his own firm, Mr Lee Kong Han, Mr Richard Wee of Richard Wee & Yip, Mr Mohd Izral Khairy of Izral Partnership, as well as Syahredzan bin Johan of Ramrais & Partners. After the talk, ALSA ATC sat down to interview the lawyers to know what law firms are looking for in interns today, and also for their general advice to the students to survive in this competitive field.

Richard Wee, who is a former student of ATC, was the first to share his experience with the crowd of over 30 present that day. Being an active member of the Malaysian Bar, Richard had told the students that by being a lawyer, we are actually creating and shaping the common law. His perception of law is that through law, lawyers act as problem solvers, which makes it a unique profession because it deals with problems laymen in society do not know how to solve.

He had stressed that internship is very important as the LLB degree, being an exam-orientated one, would create a lack in experience amongst students. Realistically speaking, it would make a student become an "incomplete lawyer" even after completing their studies.

Therefore, Richard's suggestion is, as a starting point, a student could write to lawyers and their firms listed on the Malaysian Bar. He warned that students may experience a culture shock as there will be different types of leadership in different firms, thus communication would be the key to overcome this. Students with the intent to intern could start with friendlier firms first. Such firms, he mentioned, included that of his own, as well as Mr Edmund Bon's, Mr Syahredzan's, Ms Ireen's, and also Mr Daniel Bong's. Richard also gave a list of people who are interested in helping young lawyers:

· In KL: Mr Fahri Azzat, Mr K. Shanmuga, Mr Amer Hamzah, Vince Chong
· In Malacca: Mr Edmund Wong Fook Meng, Mr Desmin Ho, Mr Damien Yeo
· In Ipoh: Mr Kenny Lai
· In Kelantan: Ms Azizah

Next, Mr Lee Kong Han sat down with us to further share his views and opinions. Mr Lee is no stranger to the students of ATC, and as a lecturer, he had cleared the air by saying that a student's choice of subjects would not affect their future life choices. Mr Lee graduated with first class honours and is now a practising lawyer, a legal advisor, as well as a lecturer.

As for attachments and internships, Mr Lee has noted that while it is good, it is not as important as academic studies. He stressed that the transition period from Intermediate to Part 1 is of an important one, as students should use this time to prepare for studies. As we all know, Part 1 is said to be a difficult year for all law students. The most optimal period for attachments, he advised, would be after the CLP examinations, when students are waiting for their results.

Mr Lee had also advised (as well as shared this during the talk), that financial wisdom is far more important than achievements in studies. It is with this wisdom that students would only then have freedom to pursue their goals in life. No money, no talk, eh? We asked Mr Lee, how does one get first class results? He said, hard work, which meant a student has to go the extra mile, as well as by working smart, which requires a student to master the exam techniques. Perhaps we should pay closer attention to him while he is lecturing...

Mr Izral, who shared his experience third, had spoke to the students about the reality of attachment in law firms. A student would be feeling stressed out, while interning as well as having to suffer from bullying whilst there. This certainly strikes a chord of fear in every student, as being bullied was a norm. However, Izral did reassure that such would only occur if a student exuded negative vibes.

Thus, Izral listed the qualities that a student should possess while interning. A student should be: not lazy aka hardworking, curious and inquisitive, fair and just, have to be thick skinned, and is willing to adapt by learning.

When questioned whether a work-life balance does exist for a lawyer, Izral hesitated for a while. He then calmly replied that such a balance truly exists, although it would take time and also requires the initiative from the individual themselves. When it comes to being in the legal profession, Izral gave the analogy of it being a "marathon" rather than a "100 meter dash". Slow and steady wins the race!

Izral also advised that students should look through the legal directory of firms to apply to should they be interested in interning. His own firm accepts 4 students for internship, which is of no pay (unless the student is exceptionally brilliant) with allowance of RM15 for food and transport from the months June – September. This is via interview only. His expectations of a potential employee would be for the employee to understand what employers want, and to have sophistication, brains, research skills, as well as guts.

Are you up for this challenge?

The last speaker of the day surprised students with his unique way of starting off his part of the talk. Mr Syahredzan gave a slideshow about Human Rights and Activism and shared his experience as well as on the topic of Human Rights and also about Malaysia's constitution. It was certainly an eye-opener for students, considering such topics are not taught in the UOL syllabus. He showed photos from the Justice Walk and provided explanations on avenues to choose when working in the future.

ALSA ATC sat down to interview Syahredzan, who is an active tweeter on his own twitter, @syahredzan, for his opinions and views. Syahredzan also stated that a student's perception of practice is very much different from reality, if they have been following TV series. He shared the realities of practice, stating that students have been clouded by illusions. Time to put Suits on hold... That being said, when asked about what he looks for in a student who wants to intern, Syahredzan said that he wants people with the ability to think and do the work they are asked of. He wants the intern to put their mind, effort and thought when doing the job. Having the ability to learn, adapt and take initiative is also a plus point. These qualities would be handy when gaining experience and getting the feel of the working environment of a law firm.

He said that the secret to success is having the passion for the job. Clearing the myth on "ambulance chaser", Syahredzan had stated that what prevents it is by having a conscience to avoid all bad temptations. This is certainly good advice to follow.

General feedback from the students as well as the speakers was that this talk was a well organised one and appears to be a good step forward and the opening door to many more beneficial events to come. ALSA ATC will definitely work harder in order to bring more events such as these to life! Thank you for the support and feedback thus far. Please do anticipate more from us.

Report prepared by,

ONG HUI MEI

Academic Activities Coordinator
ALSA ATC


Powered by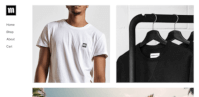 Create your own unique website with customizable templates.