The New ALSA UiTM 2013/2014
The 2nd ALSA UiTM Annual General Meeting was organized by ALSA UiTM with the objective to gather all the members of ALSA UiTM for the purpose of electing and introducing the new committee members of ALSA UiTM for the year 2013/2014. The event began with the opening speech from the former president of ALSA UiTM 2012/2013, Miss Jamielyn Jimmy. In her speech, she gave out a lot of encouragement to the next elected committee members of ALSA UiTM and also her gratitude towards everyone who had been there supporting her and her team in the establishment of ALSA UiTM for the past 2 years.

Moreover, she also honoured her own committee for all the hard work, dedication and contribution toward ALSA UiTM not just as the committee members but also as individuals. The speech made by Miss Jamielyn Jimmy was not only inspiring but it was full of love toward ALSA UiTM and it was significant to show that ALSA is more than an club society in the Law Faculty. The AGM was continued with a video presentation.

---
Then, Miss Farah Amirah binti Sulaiman, the former Academic and Activities Officer of ALSA UiTM was invited to the stage to give the members on the update of all the activates that ALSA UiTM had participated in for the past 1 year. This session was important to show that ALSA UiTM had managed to become the medium for the law students to speak out, to make connections and contacts not just with the law students in UiTM but also other universities as well plus the prominent people in the field itself. Next, is the announcement of the new committee members of ALSA UiTM by the former Vice President of Operation of ALSA UiTM, Miss Nurul Iffah Ibrahim Shukri.

It was a highlighted event for the new elected committee members of ALSA UiTM because it showed the new frame of organising chart of ALSA UiTM which led by the new elected president of ALSA UiTM, Mohd Azfarsyah Bin Mohd Idrakisyah. After the official announcement thus all the responsibilities was upon the new committee to continue with all the works and most importantly to maintain the name of ALSA UiTM in the eyes of the people.

Then the event was ended with a tea session. As a whole, the event was a success espectially with a lot of support from members who came and it had achieved its main objective to showcase ALSA UiTM to a wider audience and also to introduce the newly elected board to the members.

ALSA Always Be One
---
Powered by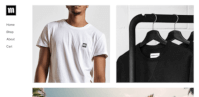 Create your own unique website with customizable templates.